Before we look at what an Expert Advisor, also commonly referred to as an EA, let's talk about trading. If you are familiar with trading in any type of financial market, stocks, commodities, precious metals, forex, crypto, etc., you know it takes a lot of time to find good entries. When you find a good entry, even if you are sure in your analysis, there is always that nagging concern that the trade will go in the wrong direction. This worry can cause real fear and panic, especially if that market does indeed go against your trade. This can cause people to take a loss instead of sticking with their convictions from their analysis and seeing it through. I have brought up two subjects that scare people right out of trading, and those reasons are taking a lot of time to find entries and negative emotions when the trade seems to be moving the wrong way. Both of these issues are a loss of time and money, and time is money. This is a problem, and the solution is using Expert Advisors.
What is an Expert Advisor?
As the name implies, an Expert Advisor will advise you with an expert opinion on when to enter a trade and even exit a trade. An expert advisor or EA is software that is programmed to be constantly analyzing the charts. They analyze information like order volumes, moving averages, relative strength index, etc. A good EA comes from a good trader, a person with a system that works, and now they program it into an EA so that some, if not all, of the work, is automated.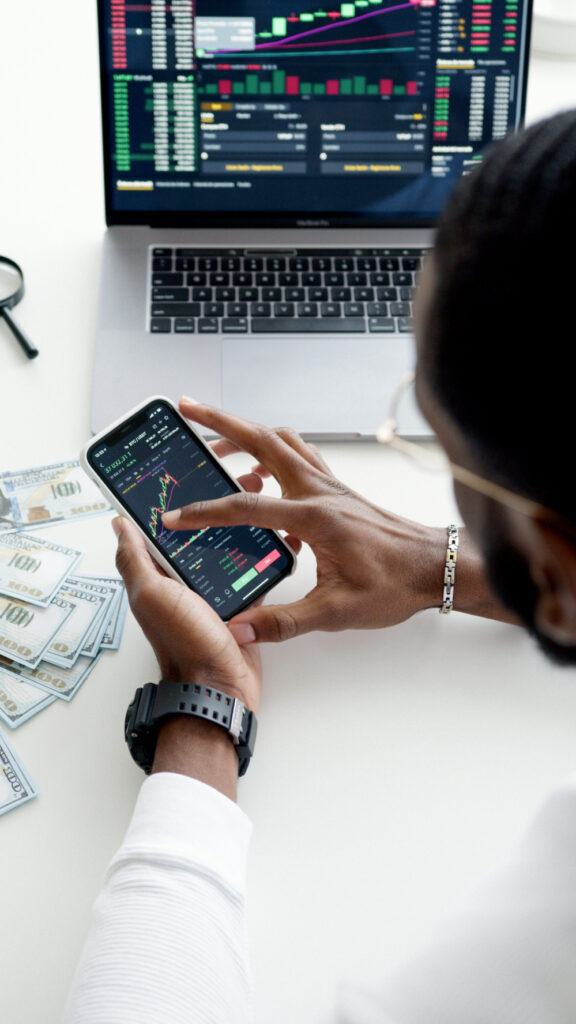 Not All Expert Advisors Are Made Equal
The late and great Zig Ziglar once said, "If you want to get the good stuff out, you have to put the good stuff in." This is very true with an EA, as it follows the rules it has been programmed to obey. That said, it is essential to do some due diligence and keep reading, and we will share the questions you want to be answered before using an EA. Too many people will try to make a quick dollar selling some software that is not proven. Now that AI can write code, the risks are even more significant: you trade your real money using an unproven product and take a financial loss. Be careful.
What Makes a Good Expert Advisor?
Testing, testing, and more testing are necessary, including back-testing and forward-testing, to validate and confirm the potential success of an EA. You may need to become more familiar with these tests, so let me explain. Since 1996, forex trading platforms have been available on the Internet, so there are over 26 years of historical data regarding the fluctuations of currency pairs. Using specific software for testing, an EA can be simulated through all of that data to see how the EA performs through all kinds of news events; wars, terrorist attacks like 9/11, high inflation, elections, assassinations, and the list goes on. You can imagine how valuable it is to see how the EA performs through all of these events, and the developer can tweak the optimization settings.
On the other hand, forward testing takes time since it involves running the EA in the current market and hopefully for at least 6 months of results. However, the more time an EA has shown its ability to be profitable, the better. If an EA has yet to be forward and back-tested, stay away from it. Some developers are only interested in getting their product out to the market to make sales and can take shortcuts that will cost you money.
Here are some other features that make a good EA, but depending on the trading strategy of the EA, it may contain some or all of the following.
Risk management strategy
The ability to choose your lot size
An equity protector
Reversal recognition
Higher level entries
Avoid parallel trading correlating pairs
Trade stacking on a trend
News filter
One very important question that will help you decide whether or not you want to use an EA is to find out if the developer uses it themselves, with enough of their real money to show their confidence in their own Expert Advisor. If they trust their money to their software, there is a better chance you can trust your money with the EA. Ask the developer or company for MyFXBook or FXBlue links that show the historical trading of the EA. Don't accept a screenshot of the trading history. You want a link to click on and visit the account to see the data for yourself. If data is hidden that you believe is important for you to know to make a decision, you can ask that it be unhidden.
Are Expert Advisors Legal?
Auvoria Prime gets this question from time to time because we offer several Expert Advisors, and the answer is yes, they are legal. However, each country has its regulations regarding EAs. For example, in Belgium, a company cannot sell EAs. In the United States, a company can sell EAs, but the entire trading process cannot be fully automated. The user has to have control over a number of the settings of the EA, and they need to approve the trades. If a person programs their own EA or is given an EA by someone else, there are fewer regulations. Before you use Expert Advisors, it is good to know the regulations of the country that you live in.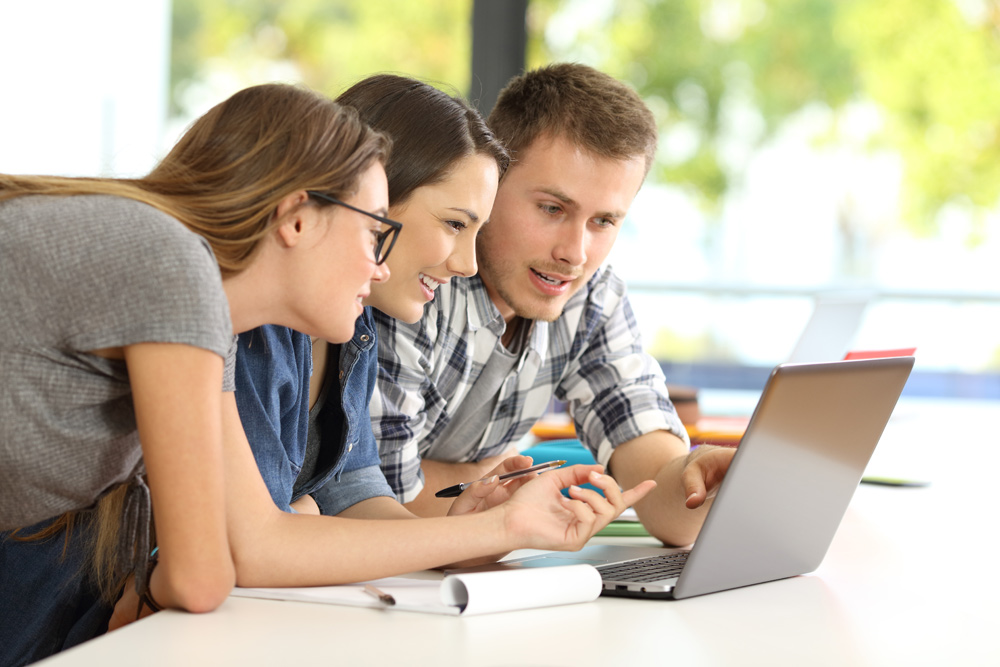 Can Expert Advisors Be Used on Prop Firms?
Most Prop Firms do not allow using an EA in trading on their platform. You should verify this before expecting it to be ok to use an EA.
Prop firms have become very popular in recent times because the concept is that a trader can use the funds of the prop firm to trade with and then take a percentage of the winnings. This allows a trader to avoid risking their capital and trade with a higher balance than they may be able to do personally.
Auvoria Prime does not generally recommend prop firms because most, if not all, of their business models are only sustainable if people lose in their trading. Some legitimate prop firms work as an incubator for traders, but many prop firms have a lot of fine print and will do anything to avoid paying out winnings. Be careful when selecting a Prop Firm to work with if you make that decision.
Are EAs Fully Automated?
Most EAs can be used to automate the trading experience fully, but this has pros and cons. It sounds good to just "plug and play" and get "rich," but that is typically not true and will carry with it some risk. Some expert advisors are fully plug-and-play and safe, but the monthly profits will typically not exceed 10% and still carry some risk.
It is essential to keep in mind that a fully automated EA is not legal to sell in all countries, at the time of this article, Belgium and the United States do not allow a company to sell fully automated to their citizens, so if a company is selling a fully automated EA to citizens of those countries, they are doing so illegally and may have ulterior motives.
Something to consider as well is, do you even want full automation? I have to say that some EAs have proven to be ok with full automation, but many bring the user on a roller coaster ride, which can be very emotional and scary. Auvoria Prime has implemented a unique technology called Manual Alert Verification, or MAV for short. The MAV version of an EA sends a notification to the user through the AP GO mobile app or the Auvoria Prime back office. This allows the user to consider the trade before entering it and has proven to be a valuable technology for the Expert Advisors available from Auvoria Prime.
Which Trading Platforms Allow Expert Advisors?
There is no question that everyday traders demand EAs because they help save a lot of time in finding good trade entries, remove emotions from trading, and can be fully automated if desired.
The most common trading platform is MetaTrader, which has both version 4 and version 5, known as MT4 and MT5. There are also Expert Advisors for the Trading View platform, Ninja Trader, and cTrader. The same EA can be written in different programming languages for each platform.
If you want to try a new trading platform or an EA, you may need to give up a tool or platform you use to trade. As they say, at least in some cases, "You can't have your cake and eat it too." However, they also say, "Where there is a will, there is a way."
Can AI Build a Good EA
ChatGPT was launched on November 30, 2022, and has had quite an impact on the world and has been in all the mainstream media and beyond. Regarding Expert Advisors, I have heard it said that AI can now code EAs. I don't know about you, but I am not ready to put my capital into a trading account with essentially everything done by bots.
I am sure I am exaggerating and that any EAs would have significant oversight, especially with the back and forward testing. I suppose it is possible that AI could end up doing all of the work, but I will always feel better with a human "peeking" at the performance.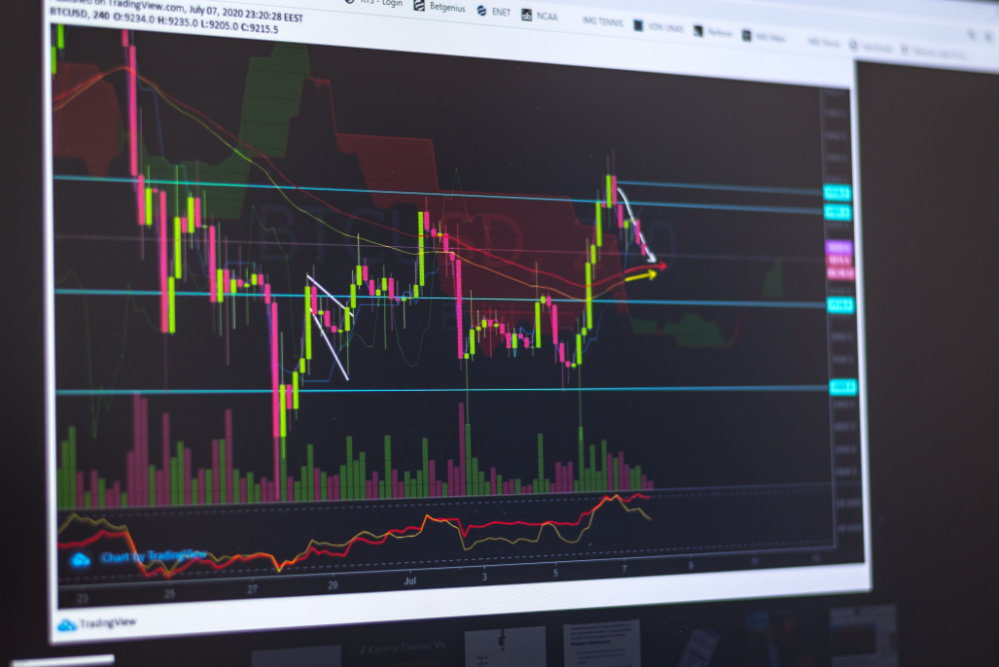 How to Determine a Good EA
Transparency
This may be taken for granted, but it should not. Is the company or person willing to stand behind their service or product and be known? Not that there would ever be legal recourse without gross negligence due to agreements, but to know who is providing the service is of value.
Testing
It has already been emphasized that both back and forward testing are essential in the evaluation of an Expert Advisors' performance. Backtesting, remember, is running the EA through historical data to see how the EA would have performed under past market conditions. Forward testing should be a live webpage on a platform like MyFXBook or FXBlue.
Features
Does the EA have a good risk management strategy, equity protection, lot size selection, reversal or trend recognition, news filter, and all the beneficial features an EA can have?
Price
Let's be very real here. If you can secure even 2% per month with essentially no risk, how much would you be willing to pay once or for a monthly subscription?
If an EA has all of the tests, backwards and forward, and all the features a good EA should have, you will simply have to expect to pay more.
Product Reviews
If the product is good enough and has been around long enough, people won't be able to keep it quiet. Google it, and look for the good, the bad, and the ugly. Now, we all know some websites, there are just people who never seem to be in a good mood, but there should be websites with good reviews. Perhaps the company provides several MyFXBook or FXBlue accounts run by different traders with different strategies to review.
Support
First, there should be good documentation explaining all of the software's settings, so you know how it affects your trades. With this information, you can test different settings on a demo account to enhance the performance or adjust the software to your style, whether more conservative or aggressive.
Second, how do you get support with the software when you need it? Is there a knowledge base, ticket system, live chat, phone number, or none of the above? Again, it is your capital, and those you purchase software from should be standing behind it.
Always Try a New EA With a Demo Account
This is crucial, and consider yourself warned if you violate this principle. Always try a new EA on a demo account first. We all know the feeling of paying a subscription and thinking that we will not start making money in the first week or two, but starting with a demo account is worth it.
You may adjust a setting without thinking about it, or someone else may tell you to try some settings outside the default settings. They may be more aggressive than they should be after being bitten by the greed bug. You end up getting caught in the drawdown or loss.
No matter what the reason, start with a demo account for at least the first week, you are using a new Expert Advisor.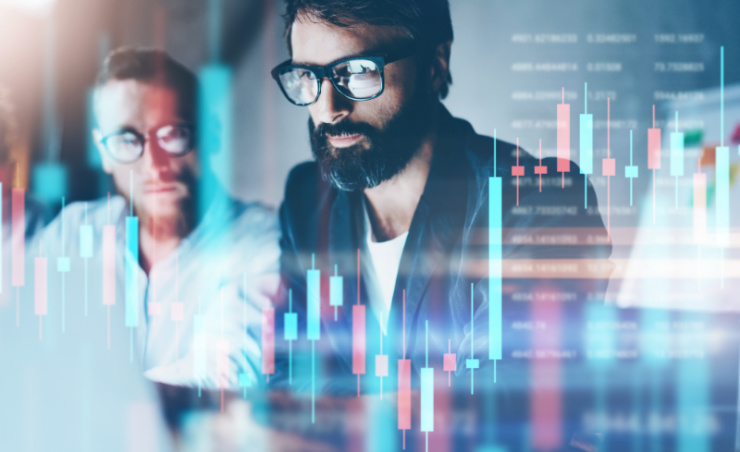 As outlined and repeated, ensuring you have a good Expert Advisor is crucial to succeeding if you will add EAs to your trading strategy.
Our Favorite Expert Advisors
Here at Auvoria Prime, we have tested a lot of Expert Advisors and we currently have a handful that we will put our name behind. If you would like to try an Expert Advisor we recommend that you try Kraitos or GearBox. 
Kraitos is best for beginners to Expert Advisors. It is conservative in trading and has a  high win ratio. 
GearBox has more flexibility in the settings and for the person that wants to put an EA to work, GearBox is excellent.