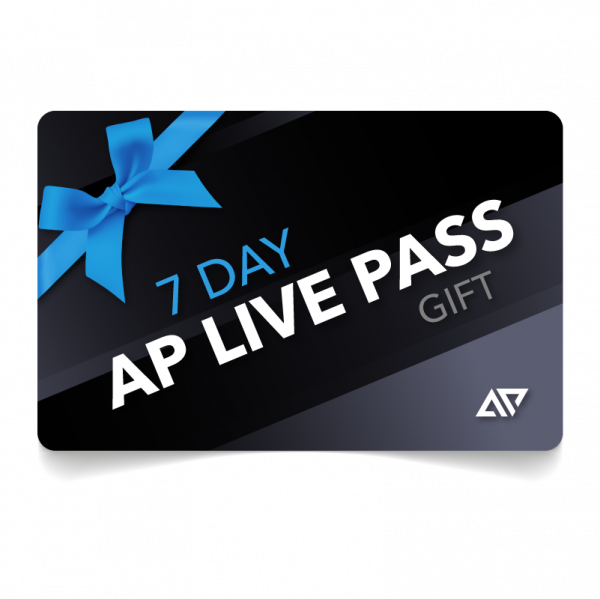 7 – Day AP LIVE Gift Access Pass
$25.00 – $125.00
The 7-Day AP LIVE Access Gift Pass is designed to be "gifted" to another person. IT IS NOT FOR PERSONAL USE.  
This pass gives your prospect FULL access to ALL of our AP LIVE Rooms for 7 days. With this FREE Access Pass, they can experience the software, education and support provided by AP LIVE Rooms before you decide to become a member of Auvoria Prime.
Once you have purchased a 7-Day AP LIVE Access Gift Pass, assign it to a new AP trader's email address.  New AP members will use a code to purchase the 7-Day AP LIVE Access Pass, reducing their cost to $0 at check-out.